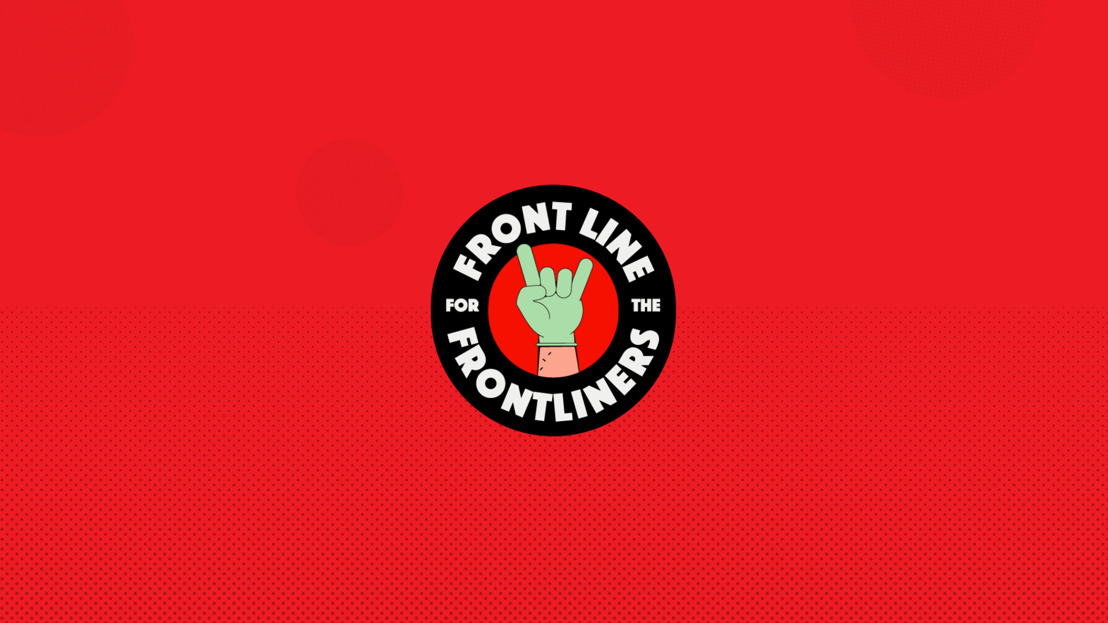 AB and DDB put health care workers on the front line
Friday, July 10, 2020 — This will be music to your ears: at long last, AB's doors are opening again. We do, of course, owe this fact to all the health care workers who've worked tirelessly for months. As a thank you for their struggles on the front line against COVID-19, they are being offered the front line at the Ancienne Belgique: they get to be in the front row of every concert this autumn.

FRONT LINE FOR THE FRONTLINERS
The campaign starts this Saturday 11th July with Tourist LeMC, the very first concert at AB open to the public since the lockdown. And as soon as the complete Ancienne Belgique autumn programme is announced, health care workers will be able to book their free front row ticket.
"The care sector played a crucial role in fighting the virus. It is thanks to them that the AB can slowly start opening its doors again. Health care workers gave a lot over this past period, it is our turn to show them our thanks," says Marc Vrebos, managing director at AB.
In an online video, Coely, Dvtch Norris, An Pierlé, Blanche, Jef Neve and Tourist LeMC invite the health care heroes to be on the front row. Even one of Belgium's most infamous virologists, Prof. Marc Van Ranst, took part in getting attention for this through a PR stunt. They are also being addressed directly through a mailing to hospitals and residential care centres where posters also announce this initiative. And thanks to the jury at De Standaard's Solidarity Prize, an advert was also published in the newspaper a few weeks ago.
In light of the required safety measures, the concerts will look a little different: There will be a limited number of people, and all at a safe distance. And there will be seating arrangements instead of a free-standing area. So this autumn, when our front line heroes take their front row seat, their musical heroes will take a bow for them.
www.abconcerts.be/frontline
Credits:
Client Contact: Marc Vrebos & Ward Cannaerts
CD: Kwint De Meyer
Creation: Jolien Elegeert, Catheline Leroy
Copy FR: Yannick Pringels
Strategy: Fiona Boyle
Account management: Silvie Erzeel
Design & Development: Maarten Coosemans (AB) & Sven Verfaille (DDB)
DTP: Céline Godaert