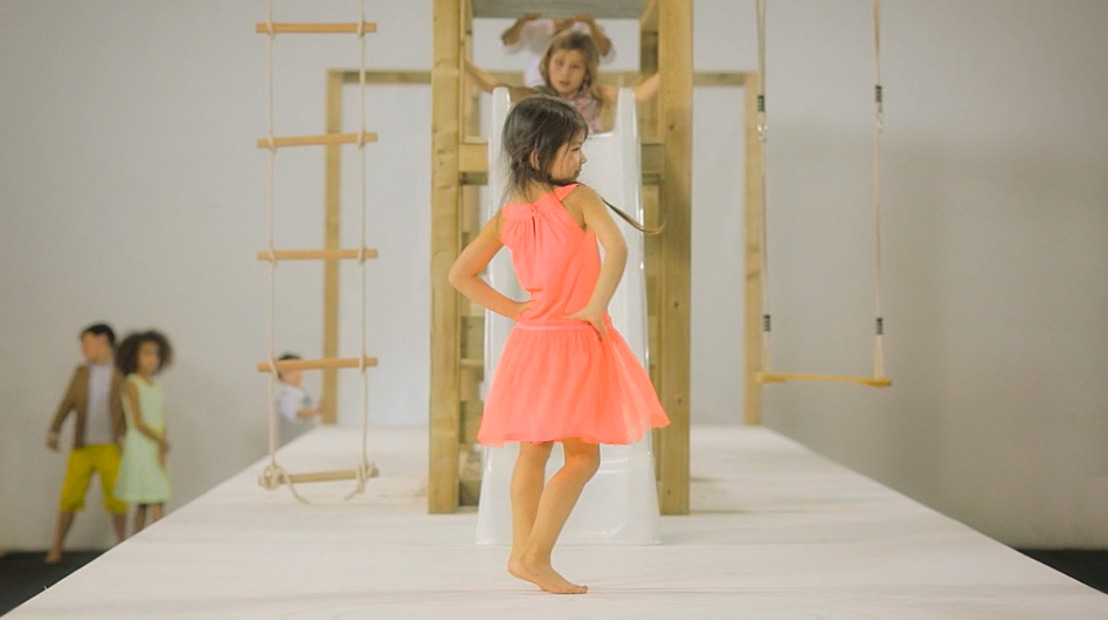 C&A Kidwalk: the best catwalk for kids!
Wednesday, February 19, 2014 — This week, fashion retailer C&A will present its new spring party collection for children. The cool Kidwalk is a very child-friendly way for C&A to show that the new children's collection not only looks great but is perfect for playing too.
As always, C&A's colourful children's collection is Inspired by life. Children want to look their best on their big day, but they need to be able to run around and play too. C&A chose to focus on this aspect in the Kidwalk. Children should always be able to be themselves. So the catwalk features a balance bar, wooden bridge, climbing trail and slide for the children to find their way through. Of course there will be plenty of posing too. Their enthusiasm and sense of fun really is contagious!
C&A Kidwalk. Pose & Play.
Discover the spring party collection at c-and-a.be
Credits
Advertiser C&A Belgium
Client Eva Van Elst, Sven Verresen, Dorien Schrooten
Campaign C&A Kidwalk
Agency DDB Brussels
Creative director Peter Ampe
Creative team Tim Arts & Stefan Van Den Boogaard
Account team Francis Lippens – Melissa Bekaert
TV producer Brigitte Verduyckt
Production Company Initials LA
Director Bob Jeusette
Media Digital
On air 10/02/2014