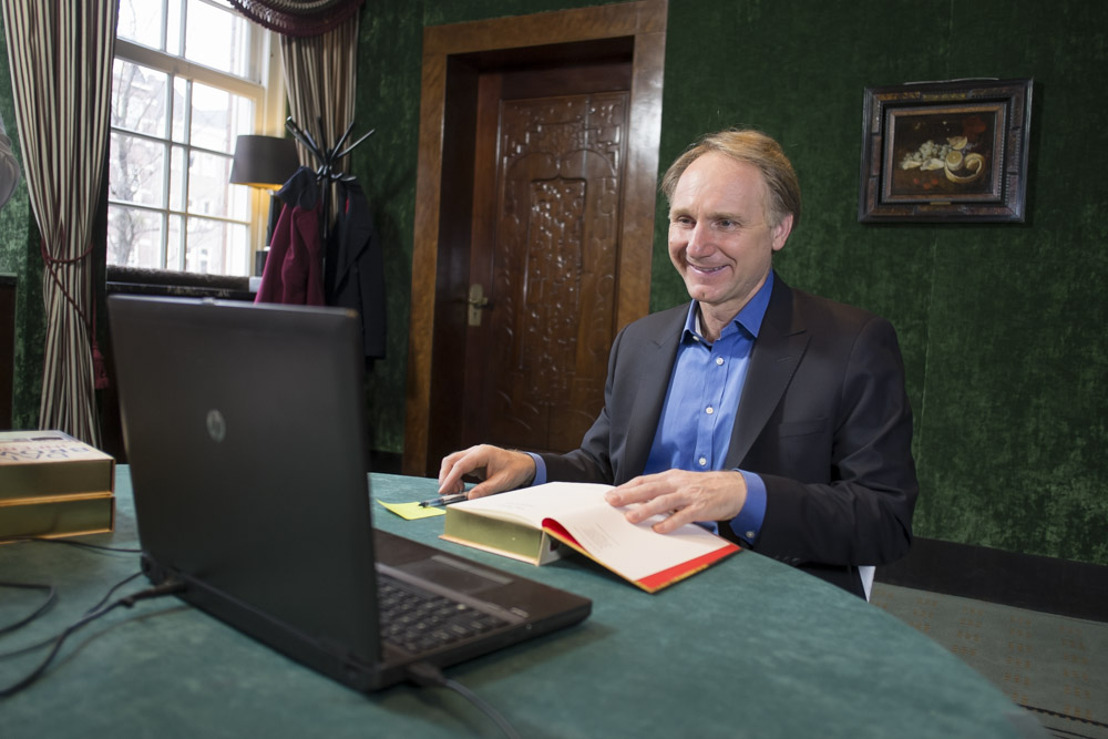 Dan Brown signs copies of his latest novel for bol.com.
Friday, February 14, 2014 — The American author Dan Brown recently visited Amsterdam to promote his new bestseller Inferno. Online retailer bol.com believes it is possible to inspire and create a personal experience online, and therefore asked Dan Brown to take part in the first online signing session of his career. The Da Vinci Code author agreed to take part in this exclusive signing session straight away.
During a chat session, a select group of people were able to chat to the author one at a time, and ask him to sign a copy of Inferno. There was a special, limited-edition copy of the book for the occasion.
Ad agency DDB Brussels came up with the idea for the online signing session and bol.com had already used it successfully during the Antwerp Book Fair. At this event, bol.com customers could have their books signed during a chat session with bestselling authors, including Jeroen Meus and Luc Deflo. The promotion gave online shopping a sense of intimacy for the first time. It was a success, so an online signing session has now been held in the Netherlands too.
Credits
Advertiser: bol.com
Agency: DDB Brussels
Campaign: Online signeersessie Dan Brown
Creative Director: Peter Ampe
Creative team: Danny Vissers – Geert Desager
Account Team: Francis Lippens - Kaat De Brandt
Strategic team: Dominique Poncin - Maarten Van Daele
Head of digital: Geert Desager
Online Project Manager: Simon De Pauw
Web design: Arnaud Hemrouille
Web development: Christophe Gesquière
Production video: Farmboy
Countries: Belgium, Netherlands
Dan Brown signs Dan Brown signs copies of his latest novel for bol.com.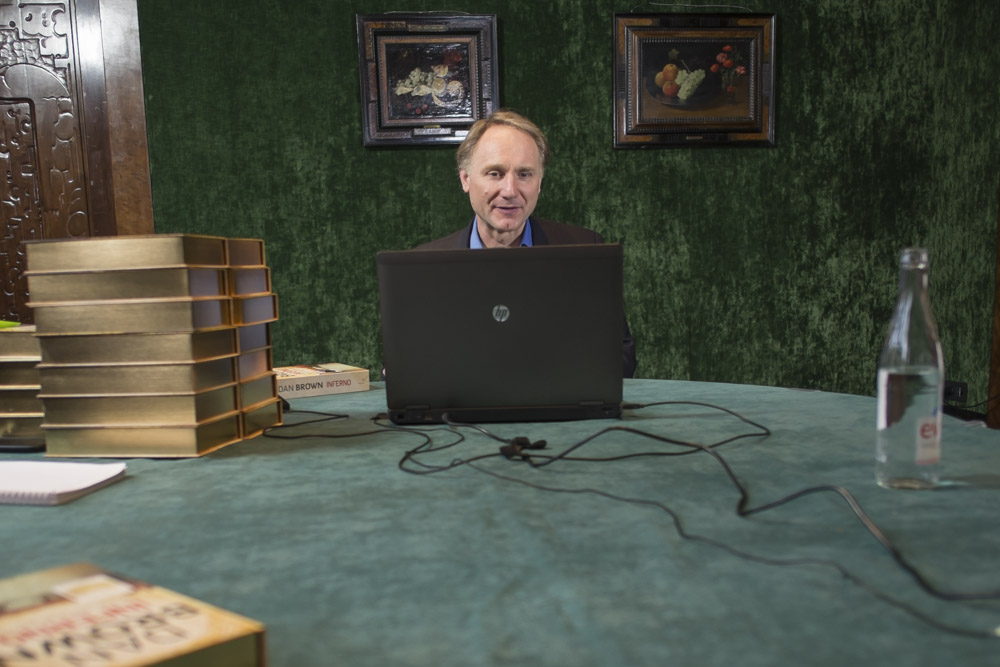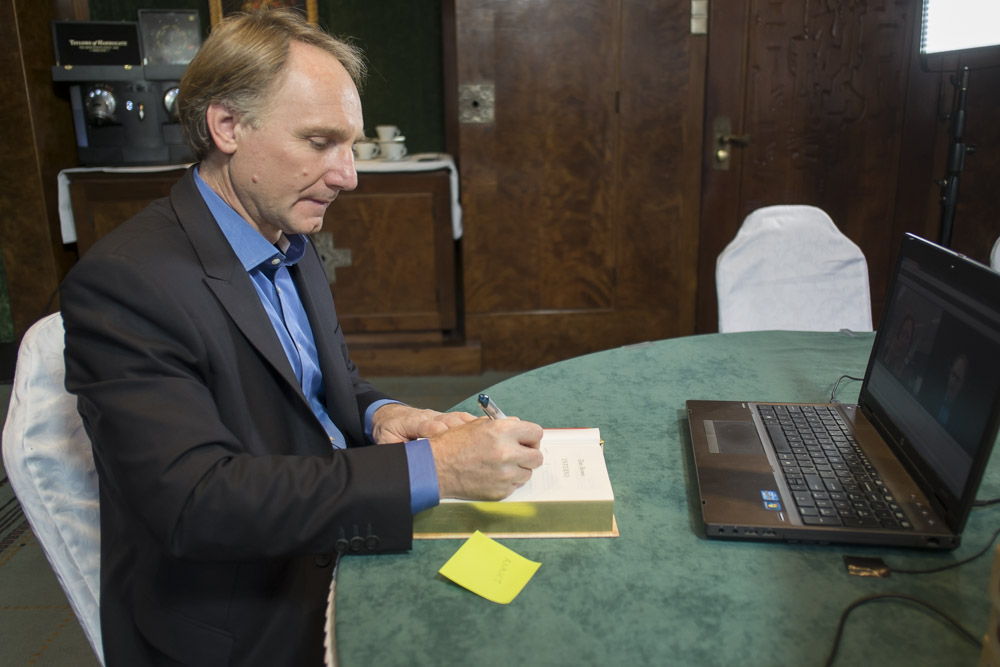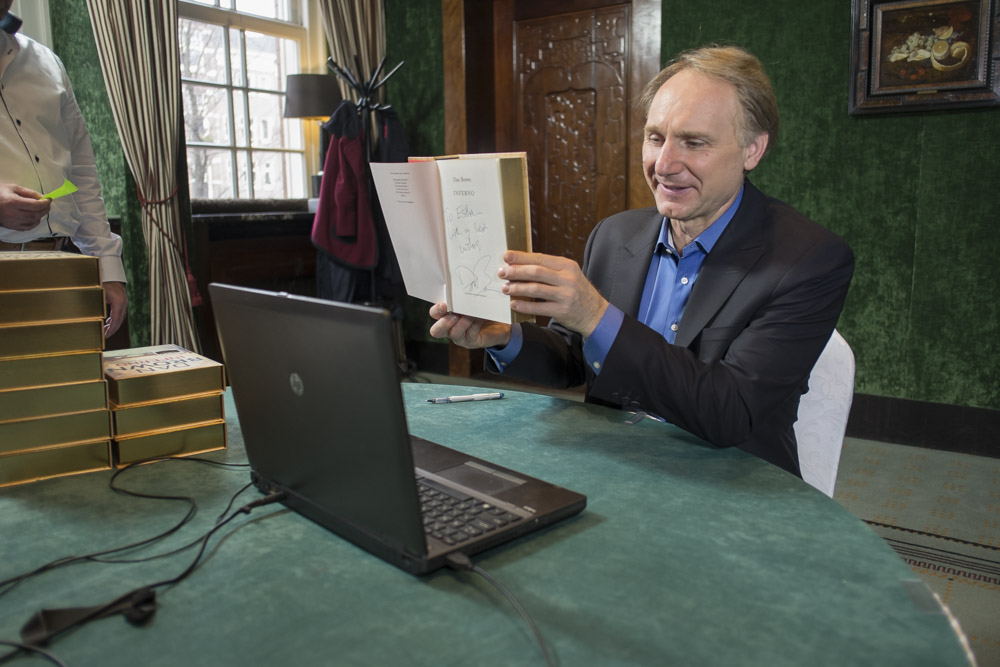 Contact us
Francis.lippens@ddb.be
DDB Brussels
Francis.lippens@ddb.be
DDB Brussels