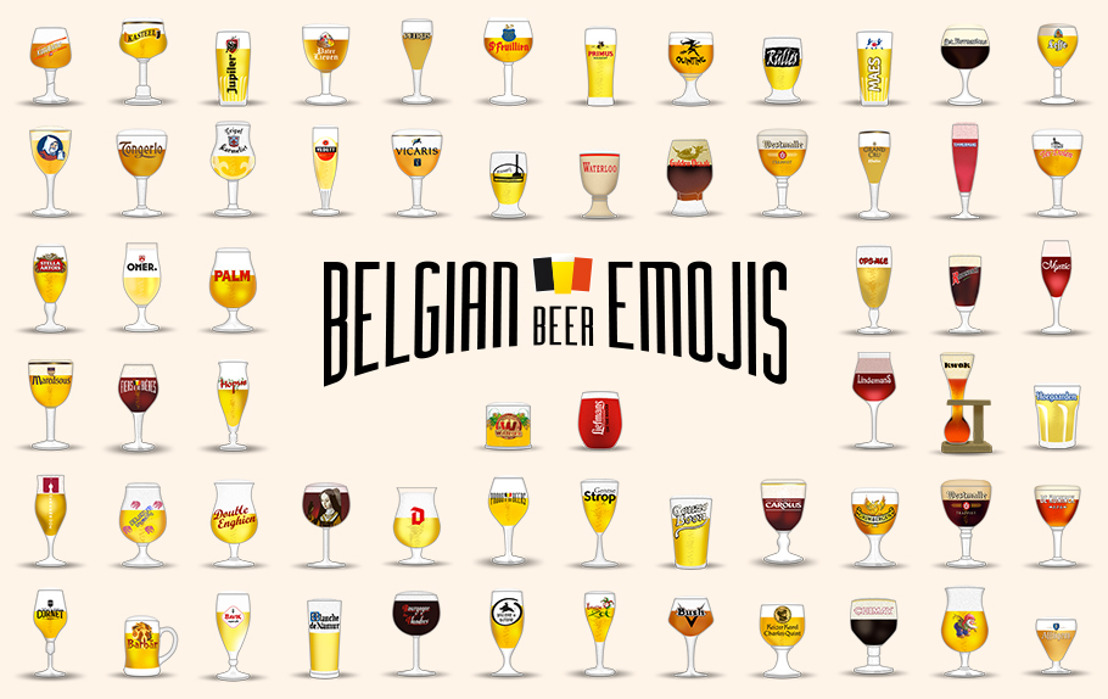 Forget the ordinary beer mug: here come the Belgian beeremojis
Thursday, June 2, 2016 —
We're no longer stuck with the stereotypical beer glass, that Apple or Android offers us, when making a digital toast. From now on we can also finally treat each other via messages to a Belgian beer. The work of the association for Belgian Brewers and VLAM make this possible with at least 60 brand-new beeremojis.
Emoji, you know them: the colourful icons and figurines with which we express our deepest emotions, jokes or messages of encouragement. They've become immensely popular and now they're available on almost all mobile phones. From graceful tango dancers to sumo wrestlers, the possibilities are endless. Only the beers were - until recently - giving us a digital thirst. That's now changing thanks to the association of Belgian Brewers and VLAM. We move the classic beer mug aside and can choose with proud out of 60 authentic Belgian beers.
Celebrate with our beer
The idea came from the Belgian Brewers, who wanted to foster pride in our beer with this project. The association felt for some time that our heritage deserved a place in the digital world. At least 62 Belgian beer brands have responded on the request from the association, resulting in a fine collection of mini beers. All beer styles are represented here, ranging from a cold pint to an authentic "Lambic".
Choose your own beer
The emoji are available for free download on Apple and Android. After a simple installation you'll find the beers available in your messenger. Didn't find your favourite beer? No worries. The amount of beeremojis will be expended soon.
Info: Belgian Beeremojis is free to download from the App or Play Stores.
iOS : https://appsto.re/be/NRUpfb.i
Android : https://play.google.com/store/apps/details?id=be.pixfactory.belgianbeeremojis
www.facebook.com/fieroponsbier