Klassiek muziekfestival geeft sponsors gratis muzikant om werkplek episch te maken
B-Classic introduceert Office Maestro: live-muzikant in ruil voor sponsoring
Woensdag 15 november 2017 — Het klassieke muziekfestival B-Classic doet het opnieuw: na de allereerste symfonische muziekclip en de slow motion applicatie 'Epicgram', komt het Limburgse evenement met een nieuw sponsorpakket op de markt. In ruil voor steun, mag je een halve dag gebruik maken van een klassieke muzikant om je werkplek 'episch' te maken. Meeting, wachtruimte of zelfs toilet: nog nooit was je bedrijf zo groots in zijn eenvoud.
B-Classic wil jou als sponsor verwennen. In plaats van je logo in een programmaboekje krijg je nu heel wat meer: het B-Classic Office Maestro-pakket. Hiermee maak je je werkplek epischer. Je boekt namelijk een muzikant die een halve dag lang klassieke muziek komt spelen. Dat kan een violist zijn, een harpspeler, een pianist of nog een andere mogelijkheid. Het hangt allemaal af van wat je zelf wil. Misschien is dat de wachtruimte net iets aangenamer maken. Of een klant op een verrassende manier ontvangen. Of een brandoefening een komische toets geven. Alles kan, niets moet. Maar dat werken episch wordt, dat staat vast.
En het blijft niet bij die ene onvergetelijke ervaring. Elke dag kan je je werkplek epischer maken. We hebben een unieke selectie van klassieke stukken samengesteld die je kan afspelen op specifieke momenten. Tijdens meetings of lunchpauzes, in de open office of in de lift, om te ontstressen of om te focussen. De keuze is aan jou.
Het volledige B-Classic Office Maestro-pakket kost € 1.500. Geld dat B-Classic hard nodig heeft om het B-Classic festival te organiseren. En vooral: om klassieke muziek toegankelijk te maken voor zoveel mogelijk mensen. Je sponsoring heeft dus effect op zowat alle mogelijke niveaus.
Meer info: https://www.b-classic.be/officemaestro
Credits
Clients: Kris Jannis, Bob Permentier
Brand: B-Classic
Campaign: The Office Maestro
Agency: DDB Brussels
Creative Director: Odin Saillé, Peter Ampe
Art Director: Jolien Elegeert
Copy NL: Bart van Goethem
Accountmanagement: Francis Lippens, Romy Vierhouten
Fotograaf: Laura Bertone
PR: Kenn Van Lijsebeth
Productie: The Breakfast Club
Regisseur: Jan Boon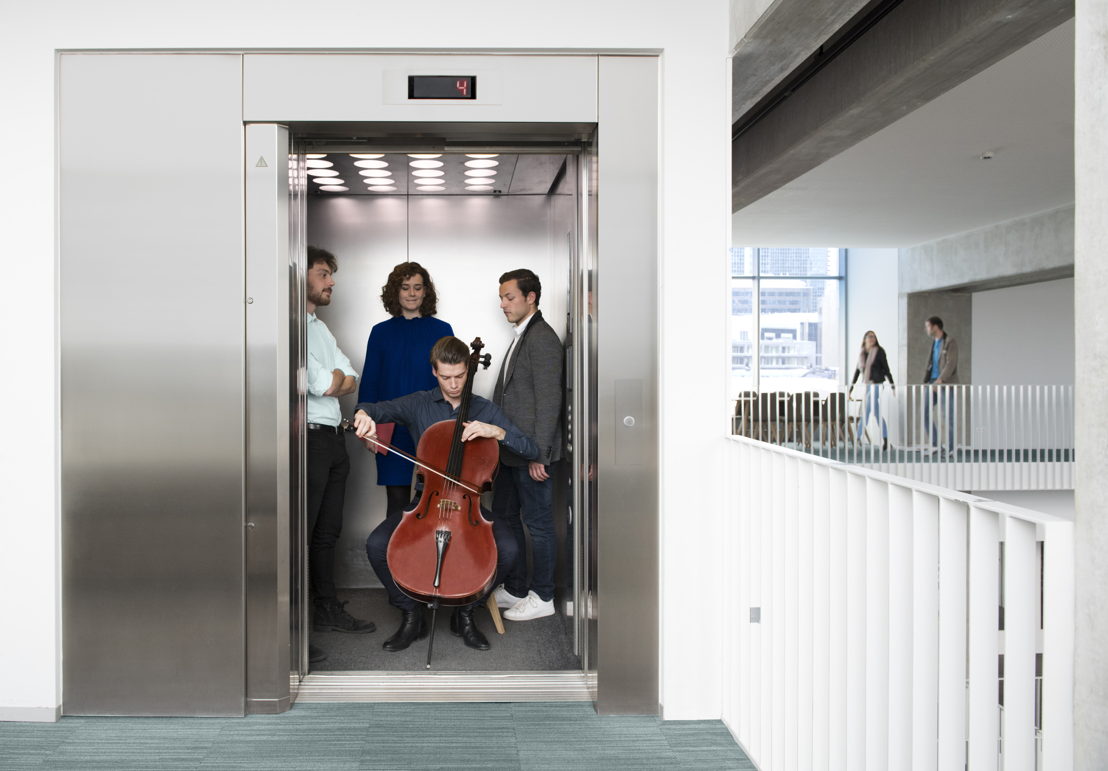 Contacteer ons
Kenn Van Lijsebeth
PR – Press Coördinator