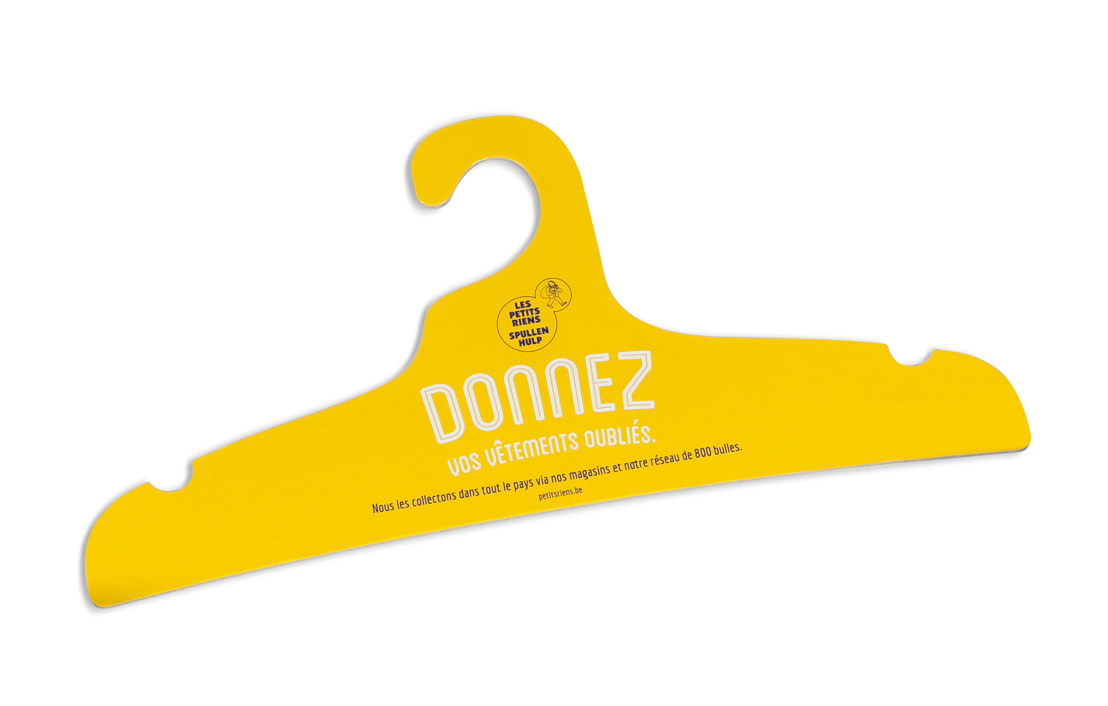 Spullenhulp helps you clean out your closet.
Monday, April 20, 2015 — We all have items of clothing hanging in our closets that we hardly or never wear - yet we can't quite seem to part with them. We tend to forget, however, that these clothes could actually prove valuable commodities to charity shops like Spullenhulp (Les Petits Riens in French). The organisation would now like to change this tendency by instilling a new habit in the Belgian population.
15.000 yellow hangers
Starting today, Spullenhulp will be handing out yellow coat hangers around the country, which offers you an easy way to keep track of any unworn clothes in your closet. If after a while you notice the clothing on the yellow hangers still hasn't been worn, you can easily grab and donate it to one of Spullenhulp's 800 locations. In doing so, you're not just supporting the less fortunate, but it's also a really nice way to clean out your closet.
Supporting partners
The yellow hangers are available for free at Spullenhulp Rue Américaine in Ixelles. They will also be distributed by a range of partner organisations, such as IKEA (Anderlecht) and fashion boutique CAMELEON. To help us get into this new donation habit, communication will mostly happen via social media.
(Further details on http://www.petitsriens.be/nl/)