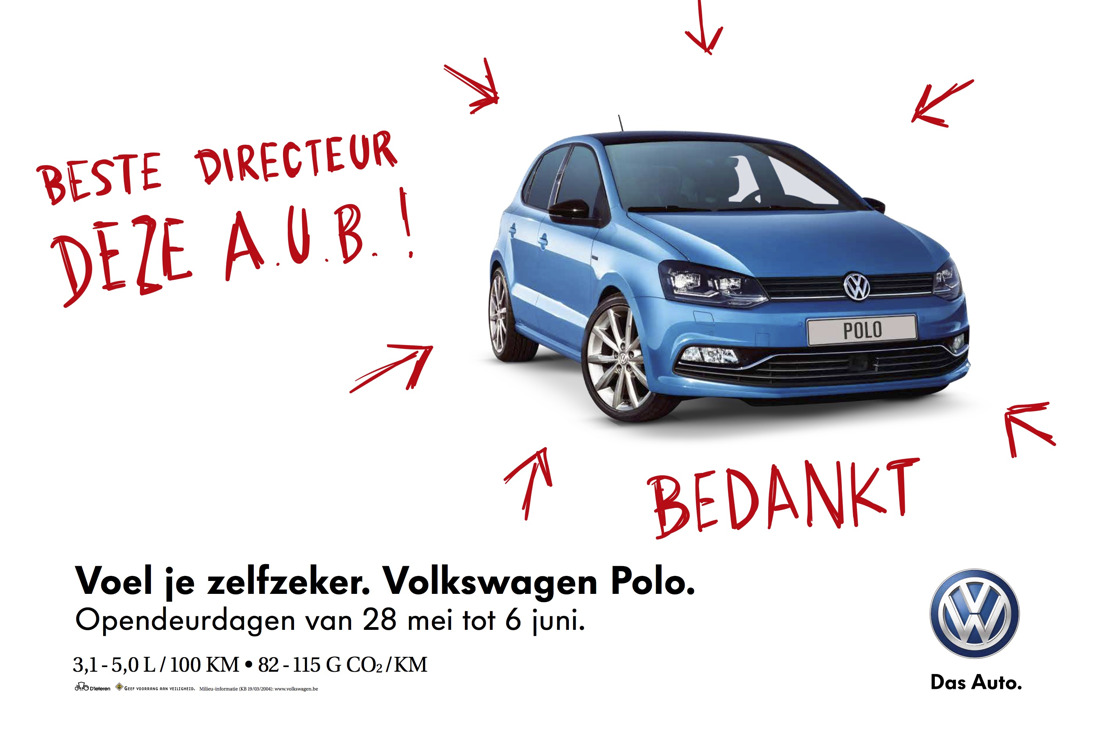 Volkswagen Polo and DDB believe in self-confidence.
Tuesday, May 26, 2015 — With its technological innovations and top safety features as standard, it's easy to see why the VW Polo gives you confidence in traffic.

To get this message across to an audience of young professionals, VW and DDB went a step further. In a new campaign, created with the typical VW sense of humour, a scene is played out that demonstrates how self-confidence behind the wheel also impacts daily life. This insight, leading to a series of creations in various media, all revolve around young urban professionals who suddenly feel very self-confident in their relationship with their CEO.

In a TV commercial we see a young worker who is visibly late for a meeting. From his Polo, he calls in to say that he will be a bit later, and asks his boss in the meantime to organise his coffee. In the radio commercial, we hear a young person talk confidently to their CEO, a feeling clearly nurtured by their confident driving style. The idea has also been adapted for outdoor events and later this month there will be a programme of online activation targeting young job applicants.

The goal is simple, bring a younger audience to the Polo and to the open days from 28 May to 6 June.